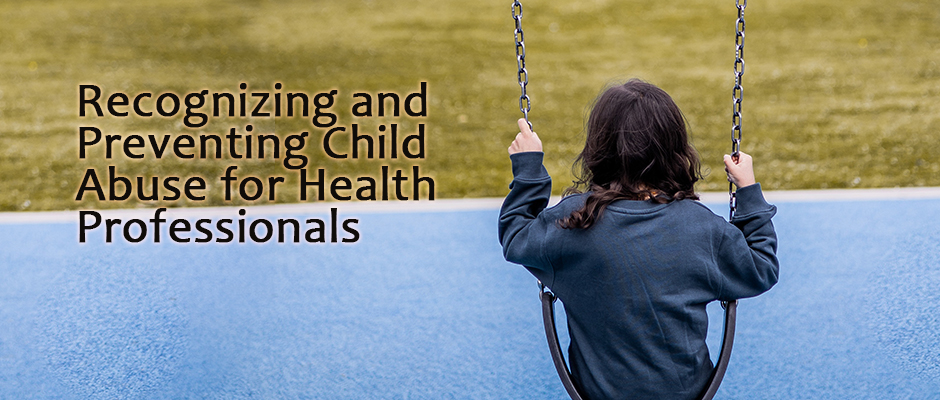 In Canada, child maltreatment is a serious public health concern. Public Health Agency of Canada estimates that over 33% of Canadian children experience physical or sexual abuse at some point in their childhood.

Many studies indicate that underreporting by health care professionals is an issue. Reasons for this may be fear of legal action, loss of trust/relationship with the family, or making a false allegation.

The Office of the Child and Youth Advocate of NL report, "The Case for Specialized Health Care to Recognize and Prevent Child Sexual Abuse" highlighted the importance of the need for training of health professionals in this area. One of the recommendations being that Memorial University's Faculty of Medicine and School of Nursing collaboratively address improved education in this area, prompting the development of this teaching module.
Intended Audience - This course is designed to meet the learning needs of family physicians, specialists, and nurse practitioners in Newfoundland and Labrador who may be responsible for screening and preventing suspected child abuse.
Registration Cost - $0.00
Learning Objectives

After completing this course, you should be able to:
Define child abuse/maltreatment, list various types and recognize associated risk factors
Discuss federal and provincial child protection legislation and outline reporting requirements
Describe the roles, rights and responsibilities of physicians, nurses and other health professionals in screening and preventing suspected child abuse
Recognize, assess and document potential signs and symptoms of suspected child abuse
Describe appropriate steps to take when reporting suspicion of child abuse to appropriate authorities
Identify appropriate provider resources for facilitating the reporting of suspected abuse and providing ongoing support for the affected child/family
This continuing professional development (CPD) program has been designed to consider the CanMEDS - Family Medicine Competency Framework, including the roles of: Family Medicine Expert, Communicator, Collaborator, Health Advocate, Manager, and Professional.
---
Expiry Date
This course expires on
Wednesday, July 17, 2024
Accreditation
Mainpro+ Self-Learning
This one-credit-per-hour Self-Learning program meets the certification criteria of the College of Family Physicians of Canada and has been certified by the Office of Professional & Educational Development, Faculty of Medicine, Memorial University for up to 2 Mainpro+® credits.

Maintenance of Certification (Section 3 - Self Assessment)
This activity is an Accredited Self-Assessment Program (Section 3) as defined by the Maintenance of Certification Program of the Royal College of Physicians and Surgeons of Canada, and approved by the Office of Professional & Educational Development, Faculty of Medicine, Memorial University. You may claim a maximum of 2 hours (credits are automatically calculated).

Planning Committee
Amanda Pendergast MD CCFP
Susan Avery MD CCFP
Loni Slade MD CCFP
Vicki Crosbie MD FRCPC
Anna Katic Duffy CNS